skoal! or skål!, a Scandinavian phrase used as a toast.
Our Mead is made in the traditional methods of old, by synergizing the ways of old with the modern advancements in yeast cultivations we have perfected our meads.
What is Mead?
Mead is not a beer, wine, or spirit in the normal sense; it is its own class of alcohol, and it is believed to be the oldest alcoholic beverage.
Mead has held a pivotal place in many cultures throughout its nearly 8,000 year history, and it is still enjoyed throughout the world.
Mead is the result of fermentation under certain conditions. The correct amount of Water mixed with Honey and Yeast would yield a fermented drink, the alcohol is created by utilizing natural sugars found in the Organic Raw Honey, adding some our secrete ingredients to enhance the natural process.
Using Organic Raw Honey and selected waters and fruits from around Mpumalanga we have created something special.
How it all Began....
Our inherent constant need for knowledge about the way of the Vikings led us on a truly bizarre question. How does mead taste?
We had no way of find out. So we decided to use our homesteading skills to produce or at least try and make something like mead.
We collected a vast amount of knowledge from books and some site. but we did not go their way... We added the magic of old, tradition forged with the intent of making the brewing spirits proud. The very first meads that we made were a Dragons Blood and a rose infused Rooibos Meads. Both a success but they were not the ones we know today. Dragons blood has gone through a few transformations and we are extremely happy with our latest batch.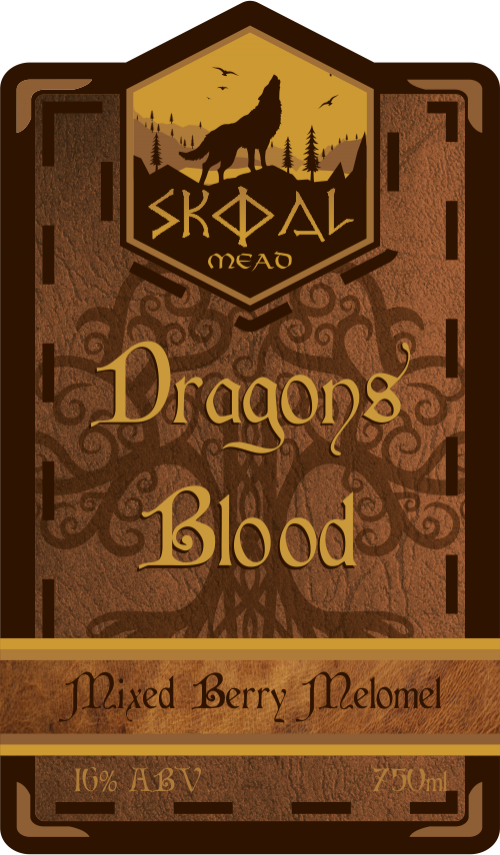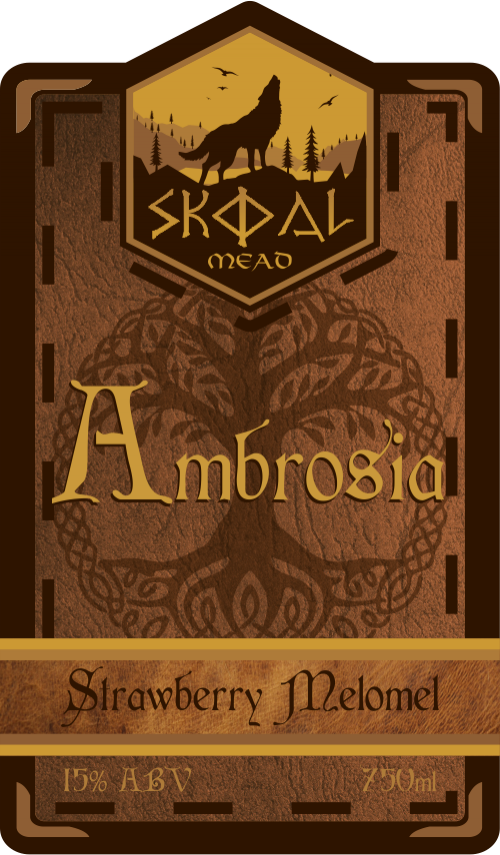 In the Greek myths, Ambrosia is the elixir of the Greek gods, often depictedas a means to longevity or immortality upon whoever consumed it. Our Ambrosia melomel is brewed in the traditional ways of old...
A true classic. this mead is infused with all the berrys of the forest. this mead takes you on an extrodanary adventure with the strong backtones of honey and slight independant areomas of cherry, strawberry, blackberry,
In Norse mythology, Skadi is a jötunn  goddess associated with bow hunting, skiing, winter, and mountains. Skadi's Comfort is an orange, ginger and cinnamon infused mead which will  bring the flavour of winter to your taste buds. 
skoal! or skål!, a Scandinavian phrase used as a toast.
75 Naledi drive, The Source, Dullstroom, 062 970 3776
16 March 2019 Viking Festival
16 March 2019 Viking Festival